Photo Produit
Image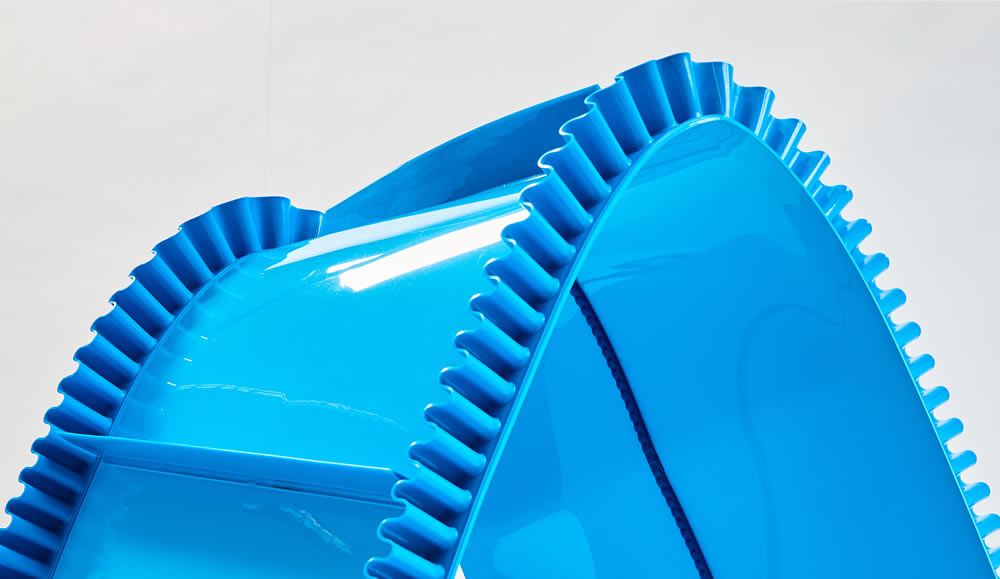 The conveyor belt structures appeared here can be joined in practically any manner. Likewise, you have the chance of individual shading and the expansion of discretionary item properties, for example, UV-C resistance or antistatic dissemination. 

To find out more about our monolithic conveyor belts, download the brochure here:
Paragraphes
Contenu
Elastic timing belts
In order to prevent slipping and to allow a synchronous drive, elastic toothed belts can be used. Obviously, these belts will not be able to withstand high loads.
Colonne
Contenu Colonne
 Elastic timing belts
Contenu Colonne
Belt with central teeth & twist
Contenu
MICROclean
unique surface finish
Colonne
Contenu Colonne
MICROclean offers improved belt cleaning because of its wave-like surface. This makes it simpler to eliminate item deposits. Likewise, MICROclean accommodates improved item discharge, which particularly simplifies the transfer of the product to the next transport section.
Contenu
Hardness belt design (2C)
Colonne
Contenu Colonne
The production with two segments permits a wide scope of possibilities to join diverse belt hardnesses and structures. As a development partner, we are along these lines in a situation to perfect your machine design. For instance, with the belt design for inclined conveyors the transport side has more grip, yet the running side has great coasting properties.
Colonne
Contenu Colonne
To help customary cleaning and keep microbes relies on food contact surfaces leveled out, during the production hours, an ever increasing number of machines and conveyors are equipped with UV-C disinfection device. The UV-C beams that are radiated can assault unprotected manufactured materials, similar to conveyor belts. This outcomes in weakness and staining of surfaces, which bears a specific cleanliness risk. Moreover, we give UV-C protected belts to support life span and food safety under such conditions.
Contenu
Antistatic discharge
Colonne
Contenu Colonne
Some reasonable applications or process components (like measure or control units) could be influenced by electrical energize that is expand on conveyor belt surfaces. Consequently, we can provide products that are exceptionally outfitted with antistatic release highlights to guarantee smooth and inconvenience free performance. Don't hesitate to ask us directly, we will check if such products are suitable for your application.