Photo outil
Image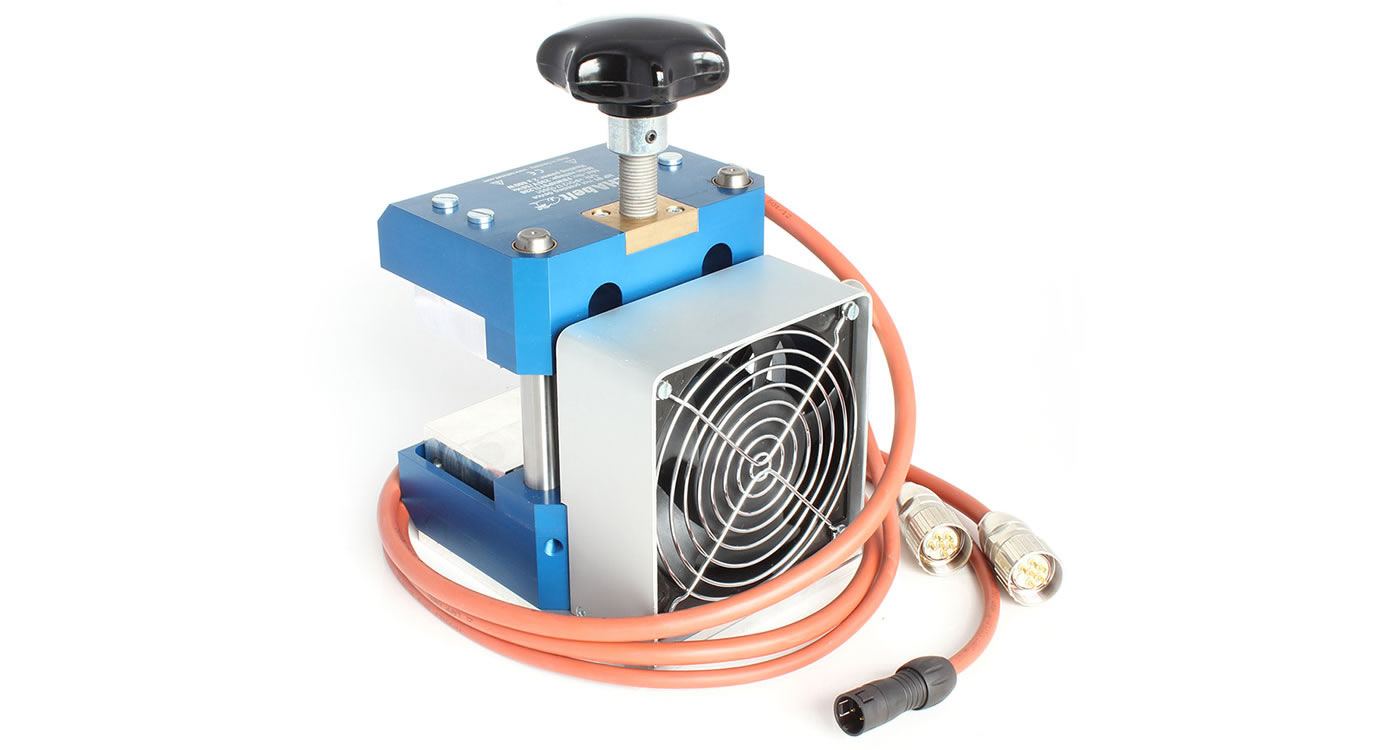 Body
This welding innovation furnishes perfect process control with the BEHAbelt HP01 hot press particularly created for belt profiles and the related PPuls Element temperature control for advanced modern creation of a welded association. Because of the small design and a number of smart design details this hot press is completely appropriate for on location use and in bound spaces. The unit can be endless supply of the client as a water-or air-cooled variant. HP01 is the most ideal decision for the best welding brings about specific for the production of overlap welds of belt profiles.
Informations complémentaires
Contenu
Overlap joints
HP01 is especially appropriate for the creation of butt and cover welds for round and V-belts with a breadth from 6 to 20 mm and for V-belts from 6×4 to 22×14 mm. A reasonable shape is utilized to press the join under temperature and weight impact along these lines delivering a firm association. 
For overlap welding, a preliminary work step is needed to set up the welding point by slicing the belt to measure. For this reason the special cutting guide SH01 has been created which guarantees exact groundwork for welding in repeatable exactness. The overlap weld in this way accomplishes the quality of approx. half of the reinforcement used. Overlap welding consistently brings about a hardened welding zone and accordingly it is needed to consider this reality while choosing the minimum pulley diameter.
 
Colonne
Contenu Colonne
Crimp connection
An extraordinary plan variation is the association of belts with steel reinforcements. For this situation the bare reinforcement is jointed by crimps and the subsequent interspace at the joint is loaded up with material inlays, pressed using a mould and a hot press, and jointed with the leftover material. Our joining set RH-2 is available for this purpose and offers you the whole gear and material for delivering such a joint. 
 
Contenu Colonne
Flat belts & Timing belts
Hot press HP01 likewise offers a further extra advantage concerning the choice of welding timing belts and flat belts up to the maximum width of 50 mm in using suitable moulds. The respective mould delivery program is accessible. Punching innovation for planning of the association is not available.