Photo outil
Image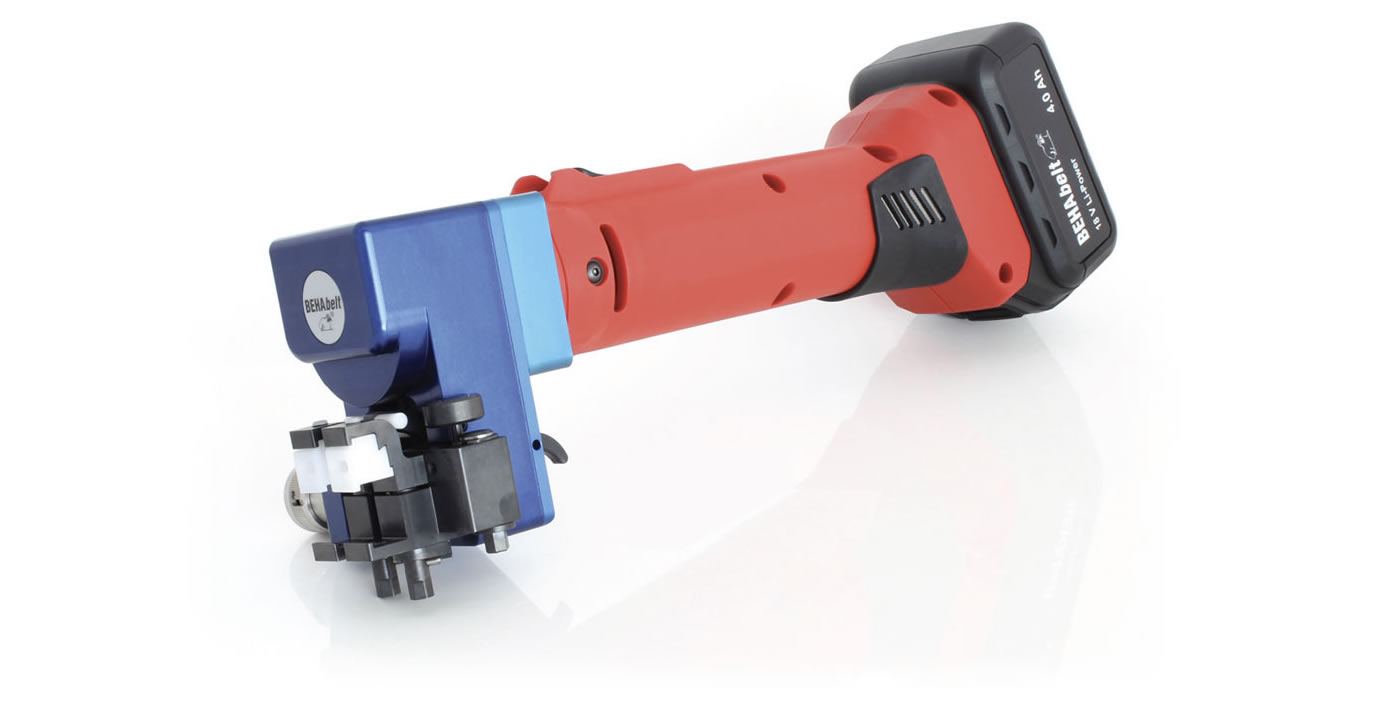 Body
The unique RS02 series friction welding machine is a professional tool for maintenance personnel and is also the fastest and most reliable method of welding strip profiles. Due to the fixed welding parameters, a stable quality connection can be produced with constant precision in a few seconds. Grippers welded to the respective contours ensure reliable grip and perfect contour alignment. Due to its convenient type of construction, the friction welding machine can be used even in tight spaces to achieve comfortable welding. The newly developed battery version can now be used to ensure freedom of movement.
Informations complémentaires
Colonne
Contenu Colonne
Which profiles can be welded? 
The RS02 friction welding machine can be used for round PU belts from 6 mm to 20 mm and V-belts PU from 6 mm to 4 mm to 22 mm and 14 mm (with or without reinforcement). Using this welding technology, many other geometric shapes and special profiles can also be joined by means of special clamping jaws.
 
Contenu Colonne
How does friction welding work?
Basically, this welding technology uses the mutual coefficient of friction of the profiles to influence the melting of materials in the joint under pressure and rotational motion. It is up to the user to decide when the weld bead of the welding process is generated over the entire joint and when the process can be completed.
 
Contenu
What has to be observed to manufacture an appropriate weld?
Clamping jaws tuned to the particular calculation are needed for dependable clipping of the profiles during this method. Flat and precise cut belt ends are a significant essential for this welding method to make ideal welding conditions and produce friction over the whole joint surface.
For belt profiles with reinforcement it is needed prior to welding, obviously, to penetrate out the support at the joint surfaces by certain millimeters to keep the reinforcement from intersection in the joint and subsequently crumbling of the welded association. A special case is the patented weldable glass fibre reinforcement of BEHAbelt where this working step is unnecessary.